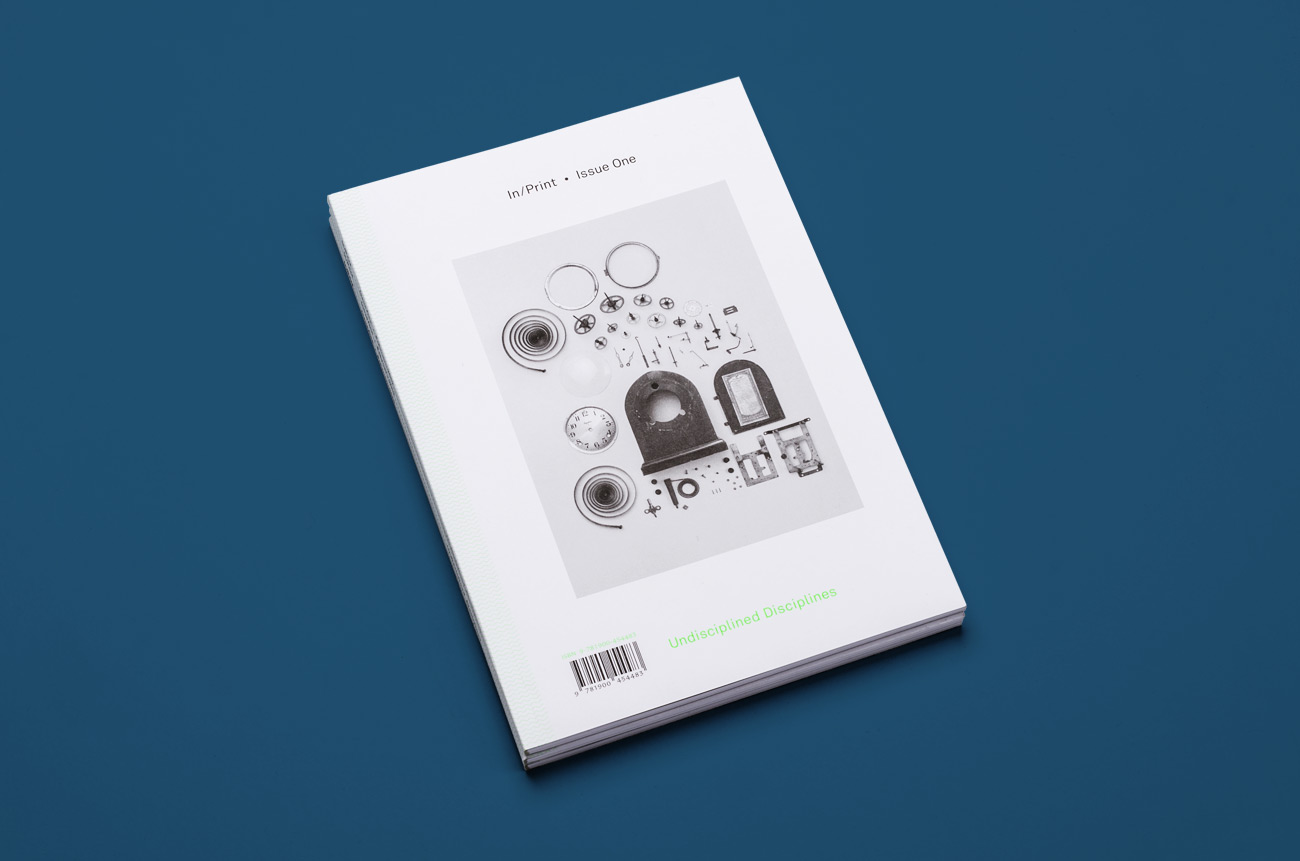 InPrint Issue 01 ' Undisciplined Disciplines'
In/Print is an occasional publication by the School of Art, Design & Printing in DIT which gathers together the work produced by researchers affiliated with the school. The publication, whilst peer reviewed, encouraged papers that could be best described as looser, more immediate musings on all aspects of visual culture.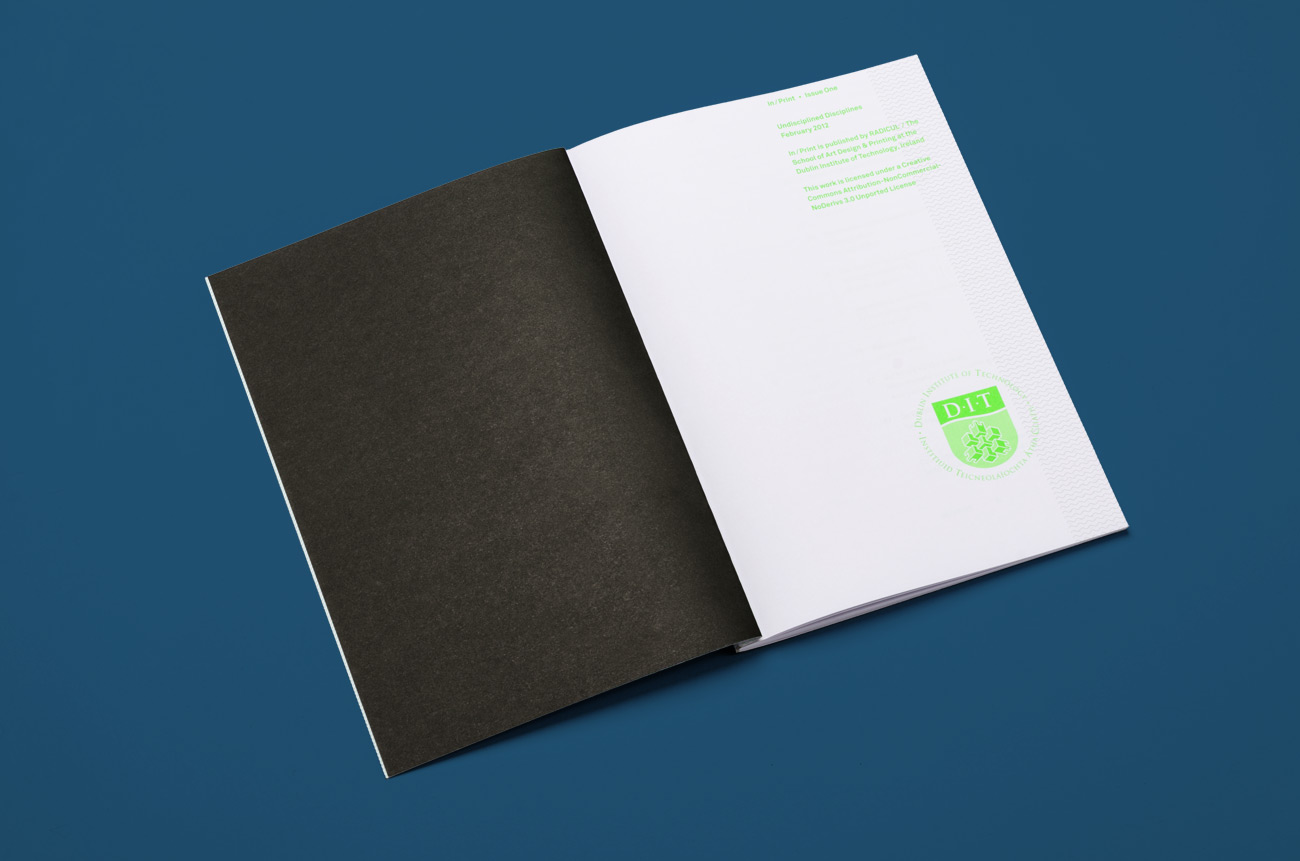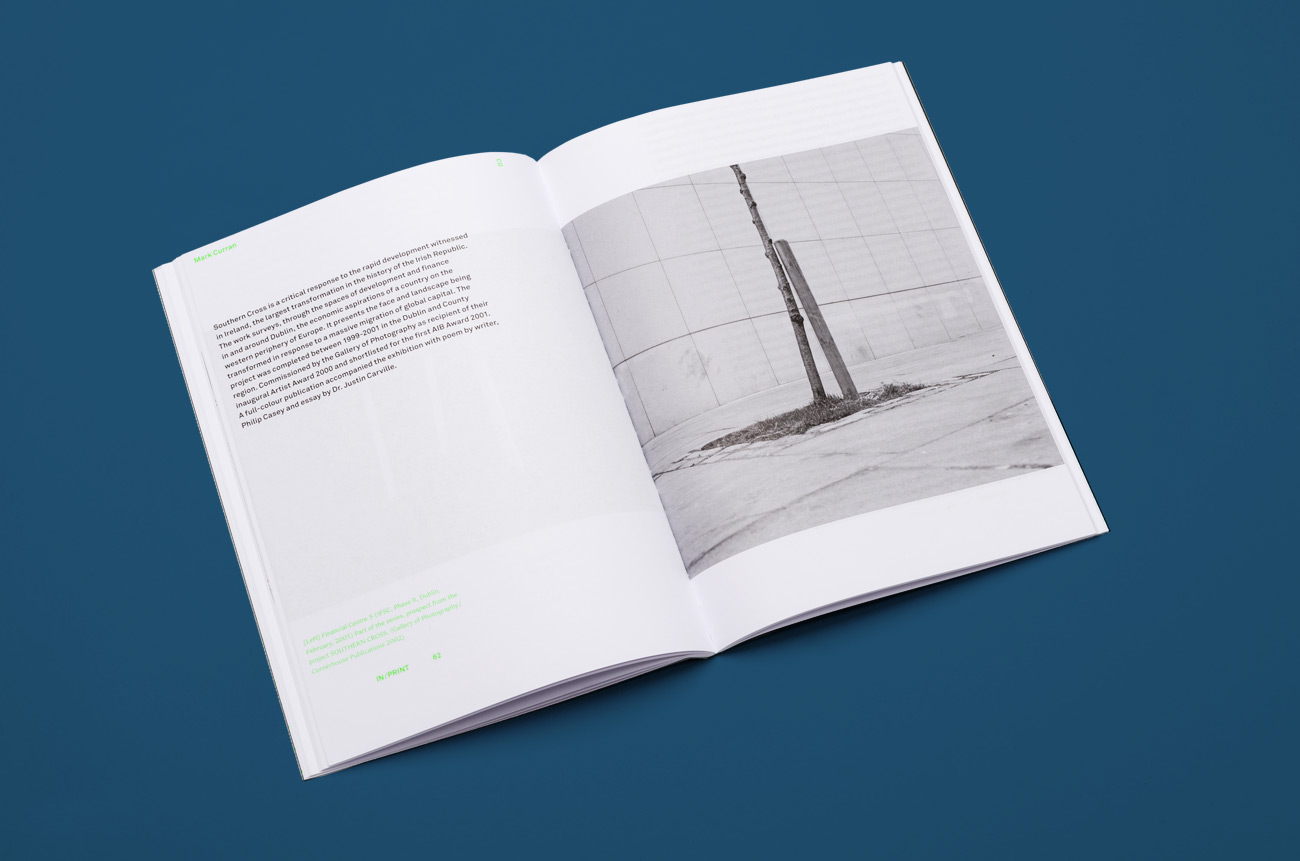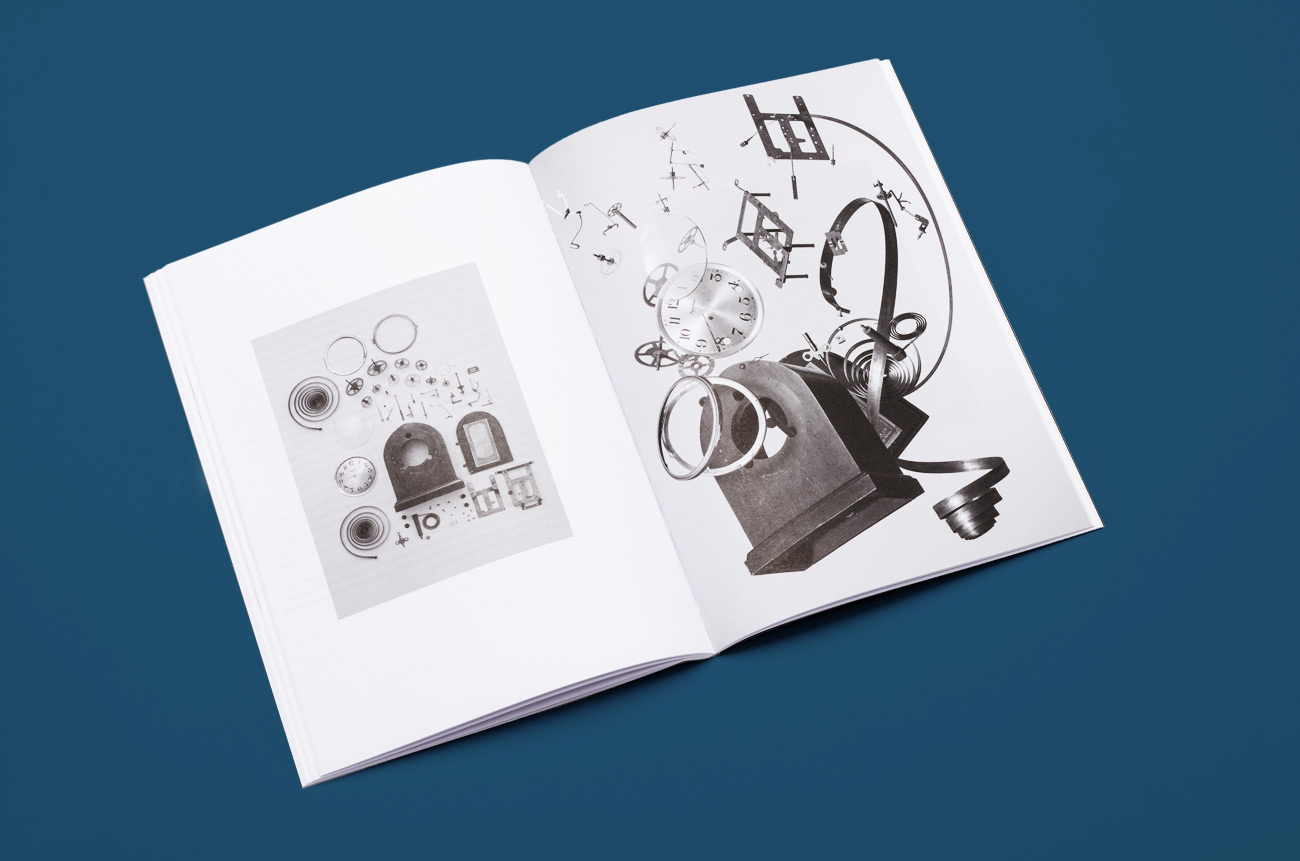 The cover and rear cover photography was created by Canadian photographer Todd McLellen who very generously allowed the images to be used in the publication.